Includes these 2 eCourses:
Soul Care
The Soul Care Leader: Equipping for Life Change
Soul Care eCourse


Week One Focus:
Differentiating between external behaviors and root issues of the heart

How to nurture the soul through anointed teaching, presence, and community

An overview of the seven key principles of Soul Care

The foundation of Christian identity and the power of beliefs

Renewing the mind by engaging truth and God's presence

The three core lies that most people believe and derive their value from

Practical steps to rebuilding the foundation of the soul         
Week Two Focus:
Aligning our soul with God through repentance

Living without secrets and the transformative power of confession

How to cultivate godly sorrow instead of worldly sorrow

Removing shame and experiencing the release of Jesus's forgiveness
Week Three Focus:
Becoming aware of family sin patterns through biblical case studies

Six practical steps in overcoming family sin patterns

Recognizing patterns in the life of Joseph to break free from insecurity and comparison
Week Four Focus: 
How the love of the Father empowers us to love our enemies

The responsibility we have to forgive

Three reasons why we should forgive

Instructions on how we can forgive

Processing pain with God and finding His redemption
Week Five Focus:
Healing your past wounds and allowing God to redeem your pain

The four Big Principles behind accessing healing power in the soul:

How to heal memories by becoming aware of the presence of Jesus in that memory

How to address common blocks to seeing Him
Week Six Focus:
Growing in self-awareness

Biblical case studies on the impact of fear

Remedying fear through faith and peace

Identifying your root fears and how they manifest

Five steps to overcoming personal fears
Week Seven Focus: 
The role of the deliverance in soul care

How demonic spirits enter Christian souls and the symptoms of demonization

The step-by-step process of deliverance

Advice on walking out the lifelong process of soul care
The Soul Care Leader: Equipping for Life Change


Week 1 Focus: Intimacy with God
You will learn:
How the life and call of Moses holds a key for us in growing in spiritual authority

How shame affects our souls

Why our first priority should be the pursuit of God's presence

How to move from shame into friendship with God

The importance of seeking god's face, not only His hand

Key principles to keep you in a rhythm of abiding in God
Week 2 Focus: Healthy Leadership
You will learn:
The importance of embracing obedience-based discipleship and leading by example

How to embrace your identity by overcoming the lies you believe about yourself

How to create and maintain healthy boundaries

How to process negative emotions in a healthy way

How to practice self-care

The necessity of creating a dashboard for your soul

How to overcome spiritual lethargy
Week 3 Focus: Creating a Soul Care Culture
You will learn:
The three aspects of a deep life change culture

The steps of creating a deep life change culture

Embracing a life of being continually filled by the Holy Spirit

How to communicate cultural changes as a leader
Week 4 Focus: The Necessity of Prophecy
You will learn:
How to receive, interpret, and deliver a prophetic word

Different ways of receiving prophetic words

How to test prophetic words

How to deliver difficult words

How to prepare ourselves internally to listen to God
Week 5 Focus: Developing Spiritual Authority
You will learn:
What the Gospel of the Kingdom is

How spiritual authority is both positional and developmental

How spiritual authority is rooted in identity and ways to go deeper in your identity

Why spiritual authority is expanded in intimacy

How spiritual authority is activated by faith and ways to develop your faith
Week 6 Focus: Talking v. Processing
You will learn:
How to deal with root issues, not only symptoms

The need for encounters with God

The importance of grieving our losses

Tips for processing grief

How to accept that change takes time

How to grow deeper in knowledge, wisdom, and self-awareness

How to give God full access to your heart and soul

The necessity of discipline

How to press in and press through for victory
Week 7 Focus: Digging up the Roots
You will learn:
How to address identity roots

How to address roots of fear

How to address roots of bitterness

How to address roots of unhealed trauma

How to address the root of something not surrendered

How to address the root of a mental health issue

How to address the root of demonization

Ways to identify demonization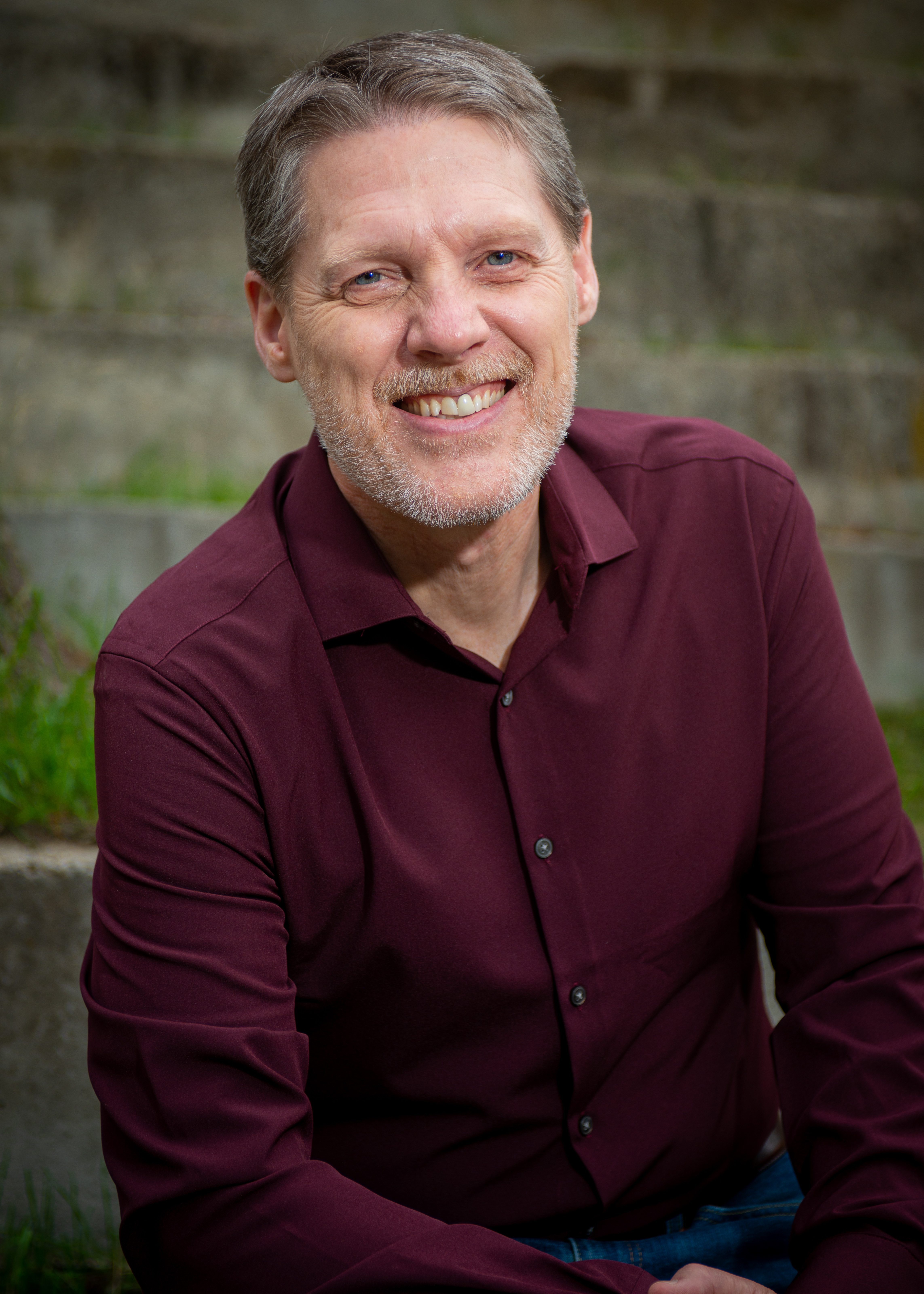 Rev. Dr. Rob Reimer's passion is to see the kingdom of God advance through spiritual renewal. As Founder and President of Renewal International, Rob works with pastors, leaders and churches internationally to equip the people of God to live in freedom and to walk in the fullness and power of the Holy Spirit. His books Soul Care, Deep Faith, River Dwellers, Pathways to the King, Spiritual Authority and Calm in the Storm have sold worldwide.  
Rob speaks regularly to pastors and ministry leaders at conferences and has a developing ministry mentoring Christian leaders. Personally transparent, Rob relates lessons learned as he walked with God, responded to His Word, and processed pain in marriage and ministry, finding freedom and fullness in Christ. During conferences, these lessons are not only taught, but participants actively begin the process of incorporating them into their lives, walking in the light with God and others, and practicing hearing from God and accessing His power for ministry.
In addition to his work with Renewal International, Dr. Reimer is currently Associate Professor of Pastoral Theology at Alliance Theological Seminary in NY, NY.
Frequently Asked Questions
Click Here to see the full list of FAQs
How long will I be able to access the eCourse?
The eCourse videos and notes will be accessible to you forever! The only condition is that if it is no longer offered for sale and is being removed from the Teachable platform or if Teachable goes out of business. In that case, all students would be given at least 90 days notice.
Is this course in a drip system?
Yes, each week the course will unlock a new week of content. You cannot move onto the next lesson until you finish the previous one.
What materials will I need for the class? Do I need to read Soul Care first?
You do not need any other materials for the course, and you do not need to read Soul Care first though it would definitely reinforce and support what is done in the eCourse.
Do I have to meet with the class at certain times? What does it mean that it starts on March 28?
No, you can do the videos at your own pace, stopping to process through the material. If you need to go back and revisit some of the lessons, you will be able to do that. Starting March 28, the course will unlock a new week of content each week. (Week 1- March 28, Week 2- April 4, etc.) You cannot move onto the next lesson until you finish the previous one.
Do I have to have a Facebook account?
No, a Facebook account is not necessary, but you will not be able to join the Facebook group without it. (There is no partial refund for those who do not join the Facebook group.)
What is the difference between the online community and the Facebook group?
The online community is a new community we are starting that will be hosted on the Circle platform. It will have space for book clubs, interviews, mentoring and much more. This will be designed with and for the members of the community. Help us to shape this unique space with your input!
What is the value of the online community membership?
We do not yet have the pricing for the online community membership, but we will let you know when we have set it up. (Tentatively set at $10/month or $100/year and possibly with a free version as well. We want the community to start small so that it can indeed build community and so we can have it be a manageable space rather than an overwhelming one! That being said, if we do a free version, it will not start right at the outset.)
When will the webinars be (included with PLUS or LEADERS BUNDLE level)? What if I can't attend at that time?
The webinars, included with PLUS and COURSE BUNDLE levels, are scheduled for the following dates at 8 pm Eastern Time. They will be recorded so that if you are unable to attend, you will be able to watch them later. 
What about triads?
The eCourse is set up for individuals to use as it is asynchronous and available forever. However, we think your best usage would be to find others who are also going through the material or other Christian friends with whom you can share your processing so that you are able to receive prayer, ministry, and support. This is important for breaking shame, for assisting you with securing your identity, for discernment from other believers, and generally for your the community that occurs when we follow the Biblical admonitions to "serve one another," "love one another," etc. Soul Care is really not intended to be something you simply learn, it is not knowledge-based. Information without application does not lead to transformation.
Is this different from the video on the DVDs?
Yes, this is a completely new recording. While the teaching of the seven principles of Soul Care is basically the same, the content has been expanded somewhat and the breakdown is done in smaller segments (rather than doing one teaching per principle that the DVDs and Vimeo On Demand videos have).
Will I get an individual appointment after the course?
No, unfortunately we cannot provide individual appointments for everyone who does the eCourse.
Can I share my log-in with others so they can watch it too?
No, this is for individual use, and not intended to be played by one person for a group. An individual may share it with their spouse, but the course completion certificate and the online community membership, if applicable, will only be provided for the registered individual. Groups of 10 or more that would like to go through the eCourse together are able to get a group discount of 30% off. (To inquire, email: [email protected])
Can I get college credit for this?
Not at this time. A course completion certificate is awarded to students at the end of the course, but, as with most things worth pursuing, the best benefit of the course is the life change that is gained by full participation in it. :)
Is there a group discount for churches or small groups that want to register together? How do I get that?
Groups of 12 or more that would like to go through the eCourse together are able to get a group discount of up to 40% off. To inquire, email: [email protected]